NOTE: FREE SHIPPING ON PORTABLE TABLES ONLY, APPLICABLE IN CONTINENTAL USA.
SHIPPING TO HAWAII OR ALASKA IS $100 MINIMUM.
PLEASE ASK FOR SPA TABLE SHIPPING QUOTE.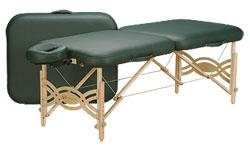 Earthlite Spirit LT Massage Table Starting at only $499.00 $449.00
More Massage & Chiropractic Tables from Earthlite


We provide our customers with the highest quality massage chairs in the industry.

Our expertly engineered massage chairs are light, easy to carry, easy to set up, and provide your customer's with the ultimate in comfort. Our portable massage chairs are adjustable and can be set up virtually anywhere.


Earthlite Avilla II Massage Chair

Package only

$449
Eaerthlite's spa massage tables are designed with exceptional strength, functionality and comfort to meet the needs of your spa clientele. We have portable spa massage tables that are lightweight and easy to carry for the massage therapist on-the-go, as well as stationary massage tables with or without electric lift that are perfect for any spa or salon.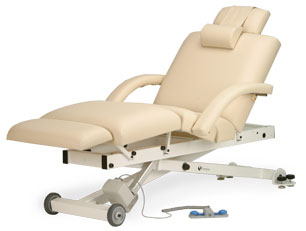 EarthLite Ellora Dlx. Salon Table
Affordably priced at just $1699
Click here for more Earthlite Spa Massage tables