WORLD FAMOUS JUPITER SCIENCE INTRODUCES BIOSTONE PLUS:

Ionizer Water Filters with a PURPOSE:

The Neptune, MicroLite, Melody, Aquarius and Orion come standard with a .1 micron, 9 stage, BioStone + carbon filter.
Replacement water filters are available as shown below:

BioStone PLUS Filter .1 micron Replacement cartridge
Minimum life span - 1000 Gallons
Price - To Order PLEASE CONTACT MANUFACTURER DIRECTLY:
BioStone ULTRA Filter .01 micron Replacement cartridge
Minimum life span - 700 Gallons
Price - To Order PLEASE CONTACT MANUFACTURER DIRECTLY:


Internal Sediment Filter for Athena Athena Sediment Replacement cartridge



Price - To Order PLEASE CONTACT MANUFACTURER DIRECTLY:
Internal Sediment Filter for Athena
• Price - To Order PLEASE CONTACT MANUFACTURER DIRECTLY:

Minimum life span - 700 Gallons

BioStone PLUS .1 micron Replacement cartridge
• Price - To Order PLEASE CONTACT MANUFACTURER DIRECTLY:

Minimum life span - 1000 Gallons
Alkaline Ionized Water is backed by Solid Scientific Evidence
"We are advancing the theory that the most effective and economical source for an antioxidant is ordinary tap water after it is filtered and treated with electrolysis. This electrolyzed water, called Microwater, is one of the most exciting developments of preventative medicine in Japan in recent years." - Hidemitsu Hayashi , M.D. Director, Water Institute of Japan
Toxins are Neutralized with Alkaline Ionized Water
Our bodies need water to eliminate or buffer acidic conditions caused by the normal aging process as well as a poor diet, stress, physical activity and environmental toxins. The ionization process of Jupiter water filters concentrates available alkaline minerals in the source water to aid the buffering systems in the body.
Toxins (free radicals) in the body, break down the cells, making them susceptible to disease. More effective than any other antioxidant, Alkaline Ionized Microwater readily donates its abundant electrons to neutralize excessive free radicals so they do not cause damage by stealing electrons from healthy living cells.
Water Filters That Make Smaller Water!
Through ionization, large tap water clusters are reduced from their original size. The smaller cluster size gives the water excellent hydrating properties, high solubility and good permeability, which enables Microwater to penetrate deep into tissues of the body. Most people are dehydrated without even knowing it. Drinking large quanitities of regular water isn't good enough because the clusters are too big. Thanks to the smaller cluster size of Microwater from the the Jupiter water filters in the Neptune, Microlite, Melody, Aquarius and Orion you can now rehydrate your body at a deep cellular level.
| | |
| --- | --- |
| Ionized water systems have been used in Japan for over 17 years. Currently more than 10% of Japanese households have alkaline ionized water systems. It's no wonder that they rate as the healthiest nation on the planet! Jupiter ionized water has superior hydrating qualities. Microwater is ideal for reaching the cells of the body and as a delivery transport system for the health enhancing free radical scavenging electrons. | |
Microwater closely replicates the "living" qualities of high altitude mountain spring water. It's fresh, delicious, life enhancing water produced right at your own faucet!
It's like an antioxidant 'supercharger'
Coral Calcium in the Filter:
There's more! Jupiter has now incorporated Coral Calcium in their filters.
In mineral deficient water, such as a water tank, this assists in the ionization, and helps to maintain our calcium balance internally. Also a more benign form of fluoride is created when calcium unites with sodium fluoride and converts it to calcium fluoride. An ideal 2:1 ratio of calcium and magnesium is found in Coral Calcium along with a host of essential trace minerals. Ony the highest quality pure coral calcium is used. Selected from the pristine coral beds of Okinawa, this coral calcium is free from any toxic residues. The BioStone filter is standard in the Microlite although the regular Jupiter filter is still also available.
Are acid problems messing with your health? Over weight, indigestion, heart disease, arthritis, rheumatism, pain, headaches, low energy? Isn't it about time to start rebalancing that most essential internal pH to its correct ratio? On a pH scale of 1-14 most people are way too acidic (4-5 pH). The optimum blood pH should be 7.365. Most people are drinking acidic water and beverages and eating acid producing foods. Many others are smoking, drinking alcohol and taking drugs or medications, all of which are acid forming in the body. While alkalizing your diet and lifestyle is definitely a good idea, alkalizing your water is "A MUST"! It's an easy, quick fix you can do without having to make any compromises or radical dietary changes. It couldn't be easier to benefit from the health benefits of pure alkaline water with antioxidants.
Alkaline Ionized Water Filters produce MicroWater
Microwater is the product of a revolutionary technology that filters then changes tap water through an ionization process. This process produces two types of water, alkaline for consumption and the other acidic for external applications. Each of these waters have unique properties that can enhance the quality of your health.
Alkaline Ionized Water is a smooth, energizing and great tasting water that has a combination of unique characteristics. Microwater possesses excellent absorption and hydrating abilities. Rich in alkalizing minerals Microwater aids in buffering the negative effects of over acidic health conditions. With an abundance of available, negatively charged electrons, alkaline ionized water renders cell-destroying free radicals harmless.
Acidic Water is an astringent water that is excellent for your skin. Its slight bleaching, constrictive and oxidizing characteristics are perfect for cleansing, washing and a variety of external applications.
Ionized water systems have been used in Japan for over 25 years and in other places for up to 30 years. Back then it was only available in special clinics and hospitals or at an extremely high price for home use Now ionized alkaline water is affordable for all. Currently more than 10% of Japanese households have alkaline ionized water systems. It's no wonder that they rate as the healthiest nation on the planet! Now this technology is available in the United States with a 5 year manufacturer's warranty.
Jupiter Science is the world's leader in water ionizers and everyone follows in their footsteps. The Microlite and Melody have all the features of any other major brand advertised and more.
• 5 YEAR WARRANTY on THE WHOLE LINE OF JUPITER IONIZERS. Jupiter is the 30-year-old leading manufacturer of water purifiers and the only one admitted to the European Common Market.
• 9 settings of water pH to suit every member of the family, plus your individual needs.
• Sound effects while system cleanses itself.
• Pressure and temperature safety systems ensure peace of mind.
• New looks smaller Diverter valve for the tap.
• Auto water cleansing means you don't wait for water-ever! And you do not have to worry about bacteria buildup.
• Stylish upright look with full electronic LED panel to show you exactly what is happening at any time.
• Slim line styling fits in with your kitchen décor
• Quick change filter.
• Quality Platinum Coated Titanium ionizing plates for the longest life of any water ionizing system on the market.
• Wipe down case, cleans easily
• Unbeatable value without over-inflated price
Click Here to see the Jupiter Water Ionizer Comparison Chart
Click Here to see the selection of Jupiter Science Water Ionizers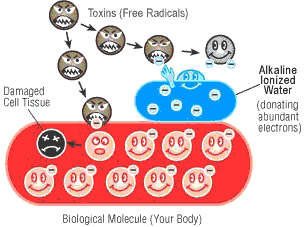 Drinking alkaline ionized water with OH- Hydroxyl microclustered water is like consuming the perfect supplement for the body. It's filled will free radical scavenging anti-oxidants and bioavailable oxygen.
Tourmaline in the filter changes the surface tension of the water, improving the production of health enhancing negative ions.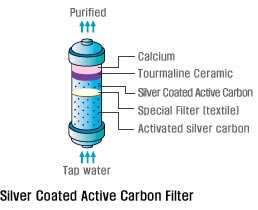 The Tourmaline in the filter,
generates FIR (Far InfraRed) energy that enlarges capillaries, purifies water, and acts as a 'supercharger', assisting the water alkalizer to ionize and alkalize.

Tourmaline powerfully affects the water immediately.
• Surfactant effect (makes water wetter) increases by 10%.
• Negatively ionizes water and supports extra negative ionization in the water alkalizer. (24,140/cc) / FIR (96%)
• Enhances taste
• Reduces cluster size
• Assists alkalization
• Minimizes water odor
• Increases DO (Dissolved Oxygen)
• The research on Tourmaline has proven it to activate animal and plant metabolism.
Click Here for more of the Amazing Benefits of Tourmaline
Water is the foundation of life. Over 75% of your body is comprised of water and 94%
of your blood is water. Blood must be maintained as close as possible to a pH of 7.365 or else death will result. Since most people are far too acidic with their diet and lifestyle, the body has to work hard to maintain the correct blood pH. This results in essential minerals being drawn from bones and teeth and in plaque building up on the arteries to protect against acid wastes in the blood. The easiest and best thing you can do for your body, health and energy is to drink a regular supply of alkaline, ionized, electron rich antioxidant water from either of our Jupiter Water Purification Systems.

The Science of water treatment and purification has been redefined.
Ionized Alkaline water has proven
Antioxidant properties that balance
your body's pH while neutralizing
harmful free radicals that contribute
to obesity, arthritis, pain and
countless other dis-eases.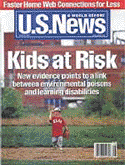 For Information on state-of-the-art electronic air purification
Click Here